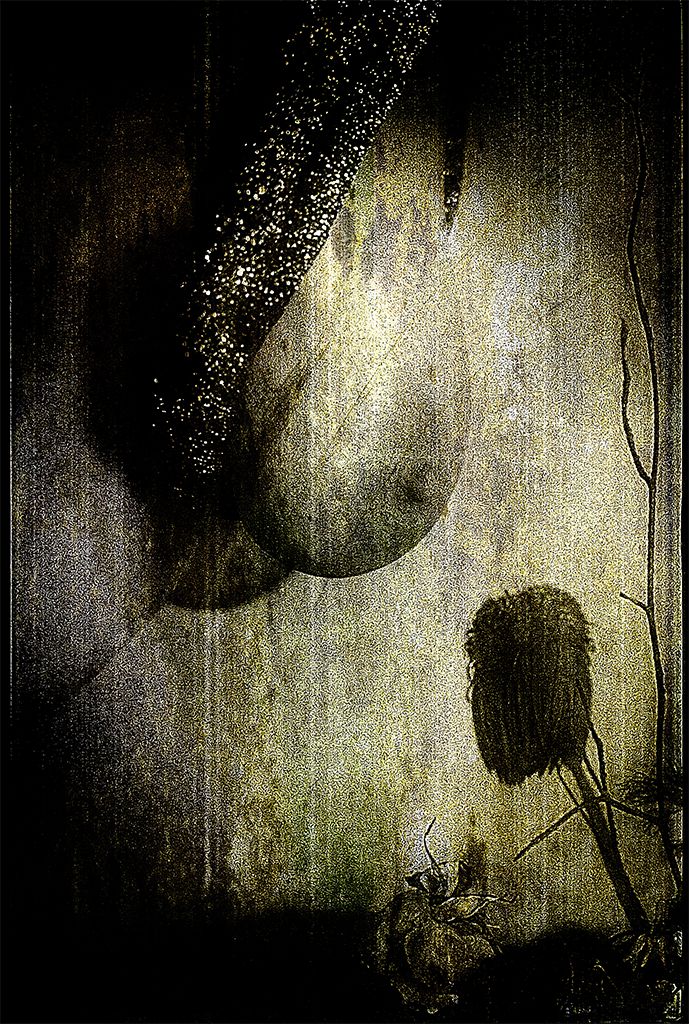 Wither in Gold
"Wither in Gold", is really a title, which is a multiple word play.
Wither? Is that old English, or  a modern verb?
What withers? What element of this work is predominant?
The answers must be in the eye of the beholder.
Media
31 cm x 46 cm
on fine textured canvas with splashes of gold paint.