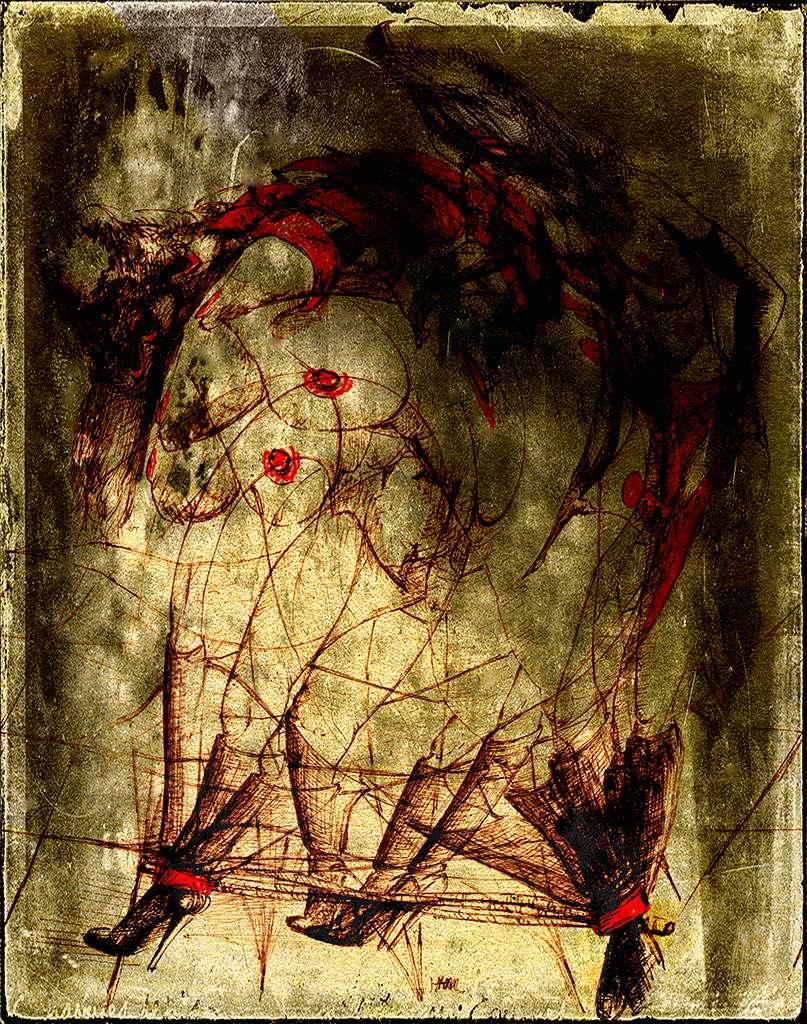 Dark Erotic 1
Dark Erotic is an erotic-expressionist work is mixed media in the sense of paint, pen and ink. It encompasses various elements of fetishist appeal in an almost abstract fashion. Texture is also to be seen, and the whole work has a 'grunge' aspect to it, which very well suited its title. Nonetheless, this 'grunge' has splashes of a metallic-gold, impasto overlay.
Media
40 cm x 51 cm
on archival, fine art, etching paper
In the interests of a more quickly loading site for your convenience, the images of my works shown on this site are compressed, and of low resolution, and hence of lower quality. If you would like to view a higher resolution image of this work, for purposes of pre-purchase inspection, please complete the form opposite , and I will be very happy to email you directly with the higher resolution image(s) of the work(s) you would like to view.
[By providing your email address, it is acknowledged that you are agreeing to become a member of my email list, from which you may receive the occasional update about my works. Let me be clear. I value privacy, and I hate spam, just as much as you do. So, you will never receive any irrelevant mails from me, nor will I ever provide your name and/or email address to any third party, for any reason, unless forced to do so, in compliance with a valid court order or a compulsory provision of applicable legislation.]