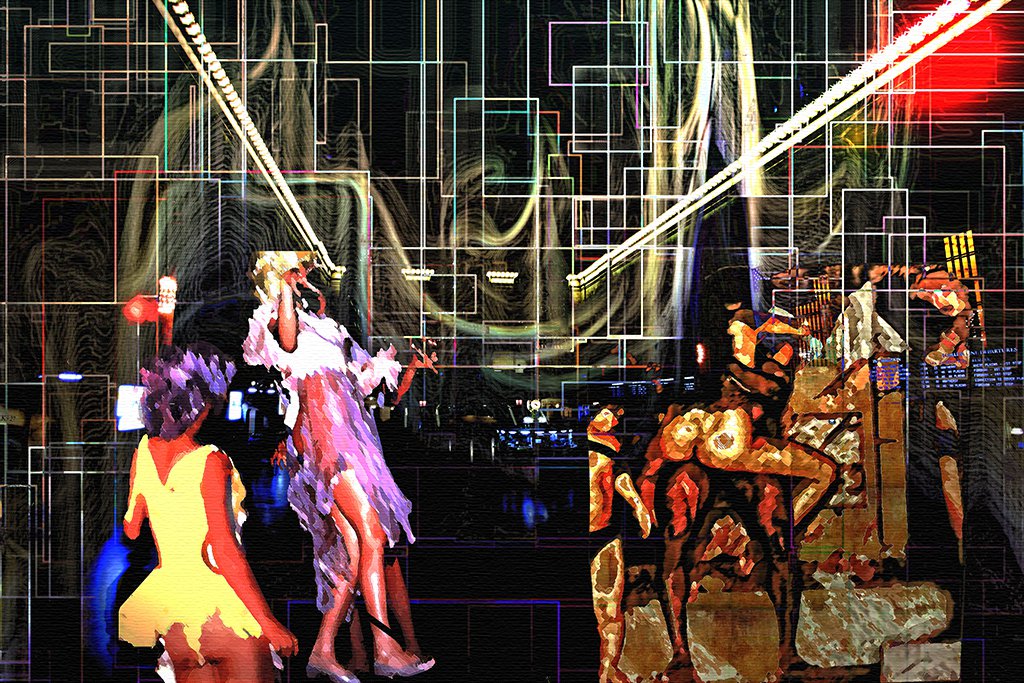 Club Scene / Club-Szene
Berlin has its own worldwide reputation for its club scene, which is very diverse. Some of these are unusual. This complex work is more or less my kaleidoscopic expressionist vision of various club scenarios, laid down in several 'layers'.
Berlin ist für seine sehr vielfältige, zum Teil ganz ausgefallene Club-Szene weltweit bekannt. Die hiermit dargestelle, mehrschichtige (ich getraue mich auch 'ausgearbeitet' zu sagen) Arbeit ist quasi meine Ausdrucksform der Dynamik, die dieser Szene gehört.
Media
120 cm x 80 cm montage
acrylic on canvas
Acryl auf Leinwand